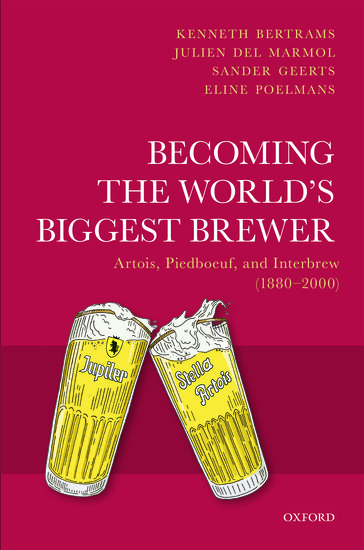 Un livre sur le plus gros groupe brassicole mondial? Pas vraiment puisque le travail de quatre historiens dans l'ouvrage "Becoming the world's biggest brewer" propose plutôt de découvrir un important travail autour de la fusion de deux brasseries. Cette fusion, entre Artois et Piedboeuf, sera tenue secrète pendant 15 ans et donnera naissance Interbrew... qui fusionnera encore et deviendra leader mondial avant d'englober SAB Miller pour devenir le roi de la colline il y a quelques mois.
Centralisées sur la période entre 1880 et 2000 (donc avant l'entrée en bourse et avant la fusion avec le brésilien Ambev), les recherches apportent de nombreux éléments intéressants sur l'évolution de cette industrie. Entre accord secret, lien avec le Parti Socialiste, idées avortées de se lancer dans l'eau ou le Champagne ou encore une enquête pour fraude fiscale.
Malheureusement uniquement disponible en langue Anglaise, l'ouvrage se commande sur Internet. Ce travail de recherches, de récolte de témoignages et d'épluchages d'archives s'arrête malheureusement également à un moment charnière. Espérons pouvoir lire un ouvrage critique et documenté sur les 20 dernières années concernant le premier groupe industriel brassicole du monde!
Références du livre: "Becoming the world's biggest brewer", par K. Bertrams, J. Del Marmol, S. Geerts et E. Poelmans, Oxford University Press.