Impossible de le manquer: les amoureux de bières de plusieurs pays se sont précipités au Billie's Craft Beer Fest (cuvée 2021) dans le nord de la ville d'Anvers. Notre reporter du tonnerre, Alain De Bouvère, nous livre ses coups de coeur et bières favorites découvertes lors de la journée du samedi 13 novembre.
"J'ai eu l'occasion de goûter une quarantaine de bières. J'ai testé les trois seules pilsner de la journée chez :
Letra (Unbroken -Pilsner DDH avec Nelson Sauvin et Motueka)
Sori (German Pilsner) 
Cushwa Brewing Co. (Cushwa Classic - German Pils Dry Hop)
Les trois étaient bonnes mais avec une nette préférence pour Sorichez qui on est habitué de voir des gros stouts. On y retrouvait toutes les qualités d'une Pilsner, délicatement maltée avec des saveurs croquantes de céréales et des notes houblonnées amères, sèches et florales en final. Même si c'est pas une Pilsner,  la Helles de La Mule au fût était vraiment top aussi dans son genre.
Niveau Lambic ​​​​: la Melon Charentais et la Mirabelle de Tilquin étaient sublimes! Je n'ai pas eu l'occasion d'en goûter chez Bofkont car les deux sessions étaient Sold Out en vingt minutes. Et puis je n'ai pas eu le courage d'affronter la file de cinquante personnes!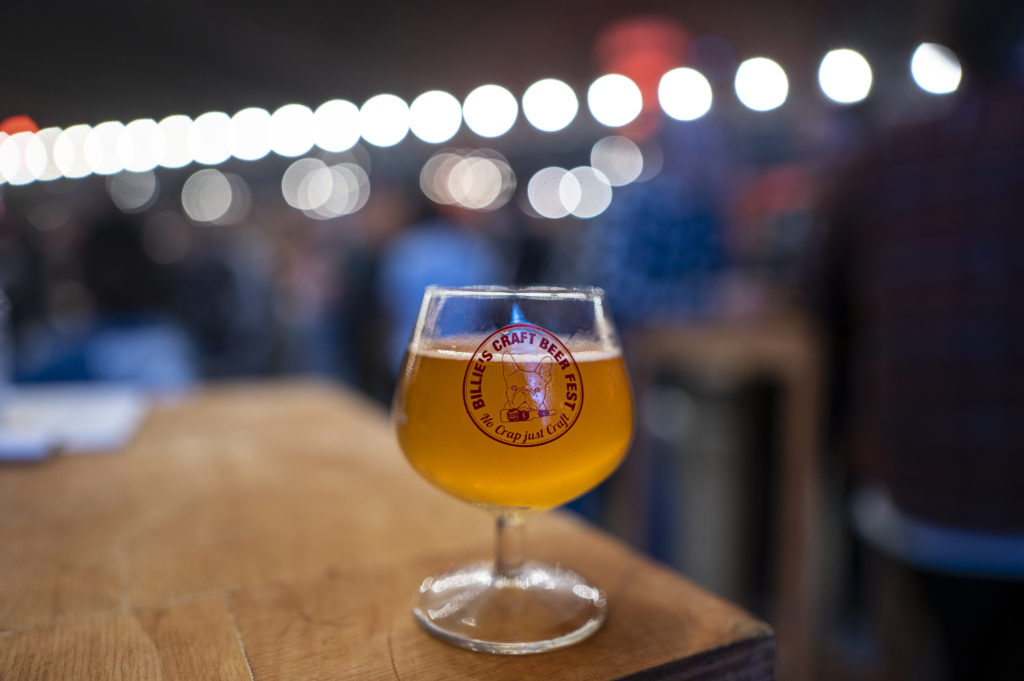 Parmi les quelques Sour que j'ai pu tester, je retiens :
Prizm et sa Catharina Sour Pineapple, lime, cocoa pulp, Passion Fruit. Le mélange des fruits avec la pulpe de cacao était vraiment intéressante.
Mariatorgets et sa Blabär Skogshallon (Wild Ale fermented in oak barrels with blueberries and raspberries) était aussi sympa, fruitée, boisée et bien acide à souhait!
Mad Scientist ​​avec sa Tangerine Drizzle Cake (Imperial Pastry Sour with tangerine, vanilla and lactose) valait la peine également.
Les bières barriquées de chez Klanbarrique étaient toutes formidables :
Flos Alba Ribes Rosso - Sour Wheat Ale with redcurrants and aged in red wine barrels)
Bang Bretta - Brett IPA aged for at least 8 months in red wine barrels)
Malmadura - Sour Italian Grape Ale aged for 10 months in red wine barrels)
Mention spéciale pour la Bang Bretta qui est de loin mon coup de coeur de la journée! Le côté vineux, acide et amère procurait un final détonnant! J'ai adoré également l'Ambige (blend of beer and Riesling wine aged for 9 months in a barrel together) d'Antidoot! La Romfatlagrand (Old Ale aged for 2-3 years on port/rum barrels, flavored with pink peppercorn) de Mariatorgets ​une fois de plus, était top! Le poivre rose se mariait à merveille avec le Rhum et le Porto!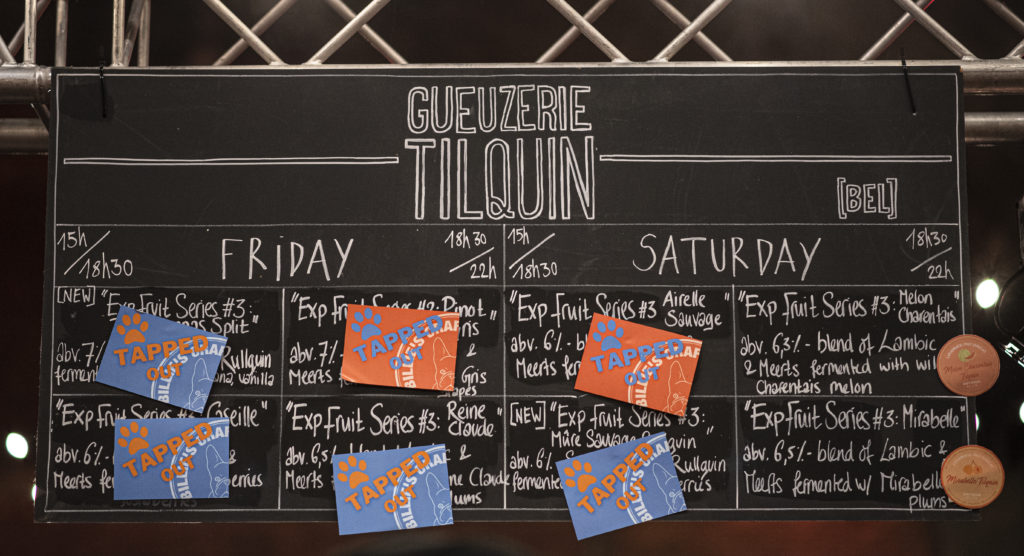 J'ai dégusté d'innombrables Imperials Stouts. Là aussi, il y avait un choix énorme au Billie's Craft Beer (peut-être trop...)! Ceci dis, je n'en ai pas trouvé un qui m'a transcendé les papilles. Les meilleurs pour moi venaient de :
Lervig ​avec sa Vanilla dreams (Imperial Stout barrel aged for 1,5 years and infused with Indonesian vanilla)
Malbygg et sa Kaffibolla (Imperial Stout with coconut, cacao nibs and coffe). On était à fond sur la coco avec un côté effervescent, légèrement aqueux et un final torréfié amer. Tout ce que j'aime!
Moersleutel et ses deux stouts Tiramisumo Twins Rum BA (Double Tiramisu Pastry Stout on rum barrels) et Smoked Peated Islay. Très gourmand et bien fait!
Nogne et son terrible Dark Horizon 7 BA à 16% (Imperial Coffee Stout aged for 3 years on Cognac, Aquavit and Whiskey barrels)
Spartacus avec sa BA ICON Chocolate Peanut Butter (Blend of different Bourbon Barrel Imperial Stouts with Brazilian cocoa beans, vanilla beans and Brazilian peanut candy)